Hello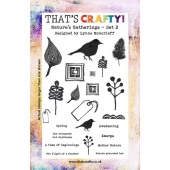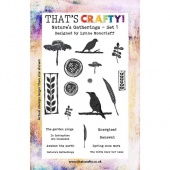 My new stamps are now available at That's Crafty! They can be viewed at What's New along with the other fabulous new products from That's Crafty. The new stamps along with previous stamp sets from me and all the new That's Crafty products are also now available at HOCHANDA and will also be available during the live shows tomorrow on HOCHANDA tomorrow at 9 am and 2 pm.
I am thrilled that Laura and Graham have produced my designs into such beautiful stamp sets and the versatility of providing some of the designs in varying sizes, this was their clever idea!
Jo Channon will be sharing demos with my stamps including my Scribbled Words and with the new stencils, ATCs and the fabulous MDF Cabinet designed by Rachel Harris.
We sure hope you will manage to catch the shows.
HOCHANDA available to watch online at Hochanda and also on
Sky 673
Freeview 85
Freesat 817
Wishes
Lynne